CONCERT: Saturday, February 23rd, 7:30 pm
École secondaire publique de la Salle
501 Old St-Patrick Street
The finale concert of the 4 day festival will be a fantastic coming together of these seven choirs.
Programme:
MosaiK Festival Choir - mosaik (Stephen Hatfield)
Cross Town Youth Chorus - Klee Wyck (Brian Tate)
Cross Town Youth Chorus (Senior Choir) - Wau Bulan (Tracy Wong)
Cumberland Community Singers - Song for a Winter's Night (Gordon Lightfoot/Robin Salkeld)
Atlantic Voices & Cumberland - Kelligrew's Soiree - Johnny Burke/Janet Stachow
Atlantic Voices: The Newfoundland and Labrador Choir of Ottawa - Song of the River - (Deantha Edmunds/Leslee Heys)
Aella Choir - Little Bones - (Tragically Hip) and Maid on the Shore - (Kathleen Allan)
Chorale De La Salle - TBA
Tone Cluster - quite a queer choir - My Secret Love (arr. Greg Jasperse) and I Am Alive (Greg Jasperse)
Harmonia - Lend Us Your Voices - (Marie-Claire Saindon) and Searston Beach - (Kathleen Allan)
MosaiK Festival Choir - Royal Hudson (Dave Baker) Come and I Will Sing You (Kathleen Allan)
MosaiK Choral Festival

Saturday, February 23, 2019
7:30 pm
École secondaire publique de la Salle
501 Old St-Patrick Street
Tickets: $25, $10 students, Free for accompanied children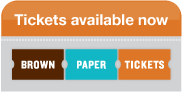 Save $5 until Friday February 22nd. Use Code "Web"
ABOUT THE FESTIVAL GUEST DIRECTOR CHOIRS CONCERT CONTACT