About the Festival
The Canadian Mosaik Choral Festival enriches, energizes and inspires local community choral artists of all ages and levels of
experience. Our mosaic of voices and song celebrates the broad range of communities in Canada and the choral art through workshops and performances in a non-competitive festival environment with a recognized choral professional; 2012 was Scott Leithead, 2013 Stephen Hatfield, 2014 Brian Tate, 2015 Mark Sirett, 2016 Laurier Fagnan, 2017 Kellie Walsh, 2018 we had the team of guest conductor Jennifer Moir from Western University, and Soprano Essi Wuorela, of Finland's "Rajaton", 2019 was Kathleen Allan, and this year we welcome Carrie Tennant!
Sponsored by Harmonia Choir of Ottawa, and École secondaire publique De La Salle, choirs from across the city have the unique opportunity to come together to sing in workshops and performance, led this year by guest conductor, and clinician Carrie Tennant. Workshops and rehearsals will culminate in an evening concert in which participants perform eclectic programmes by the local ensembles.
What is involved?
Workshops with individual choirs will take place from Thursday through Friday, and workshops with all participants will occur on Saturday afternoon, and ending with the Festival Concert Saturday night at 7:30. All rehearsals with the massed choir will take place at École secondaire publique De La Salle, 501 Old St Patrick St, Ottawa.
How do we register?
Groups register by contacting Harmonia Choir of Ottawa at info@HarmoniaChoir.com or 613-833-1812 to receive a registration package which includes, rehearsal instructions and other general festival information. Groups are responsible for the purchase of their music.
What Music Will We Be Performing?
Each choir should prepare two pieces for their individual ensemble to perform. Music for this year's festival choir will include "We're From Barcelona" and Woodpigeon's "As the Ship Went Down" arranged by George Chung, North by Ryan O'Neal (Sleeping At Last), arranged by George Chung, and the theme song for the Festival "mosaik" written for MosaiK 2013 by Stephen Hatfield (published by Boosey and Hawkes).
Do We Need To Learn Our Music In Advance?
Yes, choristers are expected to have rehearsed the music in advance of their workshop day. The more confident participants are, the more they will be able to enjoy the workshops and performance!
Where Does the Festival Take Place?
École secondaire publique De La Salle, 501 St Patrick St, Ottawa. ON. and individual workshop rehearsals at St Thomas the Apostle Anglican Church
Harmonia Choir of Ottawa and the MosaiK Festival gratefully acknowledges the support of the City of Ottawa.
.
ABOUT THE FESTIVAL GUEST DIRECTOR CHOIRS CONCERT CONTACT
Click here and Buy tickets for MosaiK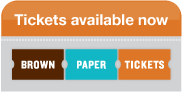 Save $5 until Friday Feb 22st